Welcome to Vietnam Hotel & Information
Vietnam Introduction
Vietnam, officially the Socialist Republic of Vietnam is a country in Southeast Asia. Its neighboring countries are China to the north, Laos and Cambodia to the west.
Topographically, Vietnam is a verdant tapestry of soaring mountains, fertile deltas, primeval forests inhabited by exotic fauna, sinuous rivers, mysterious caves, otherworldly rock formations, and heavenly waterfalls and beaches. Beyond nature, the curious and open-minded visitor will find in Vietnam a feast of culture and history.
WHERE WOULD YOU LIKE TO GO?

Please select your destination directly on the map to find your ideal hotels.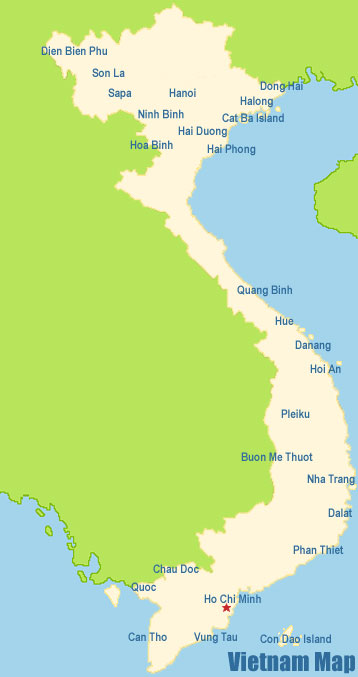 Booking Ho Chi Minh hotels rooms online with up to 75% off. Book now and save money!

Offers discount rates at hotels in Hanoi. A great choice of hotels in Hanoi Reserve your hotel room today!